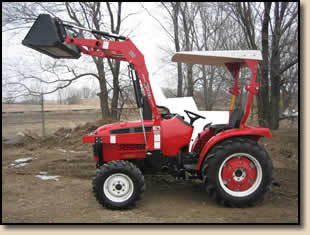 Home of Jinma Tractors and Foton Tractors
Jinma Tractor Parts, Farm Pro tractor parts, Nortrac tractor parts, Agracat tractor parts, Ag King tractor parts, Farm boss tractor parts, Workhorse tractor parts, Worktrac tractor parts, Minot tractor parts, Rural King tractor parts, Foton Tractor Parts, Lenar tractor parts (limited availability), Yangdong engine parts, Laidong engine parts, Lijia engine parts, Chinese Perkins engine parts, Koyker front end loader parts, Ag-Meier parts, Continental Belton parts, Armstrong-Ag parts. Convenient on-line shopping or phone orders welcome. We are happy to assist you with your tractor problems and parts needs.


New Jinma Tractor Model JM254LE - Just arrived with Perkins engine made in the UK! Available for a limited time only! Come by for a tractor test drive with this amazing engine!


Provide parts support and service for all of our Jinma and Foton Tractors
Wide variety of AG-Meier and Armstrong-AG Implements (made in Texas)
Koyker Front End Loaders to fit most tractor makes and models. Ansung Front End Loaders for Jinma 254, Jinma 284 and Farmpro 2425 tractors. Ansung Backhoes, Woodchippers, and Chinese generators


Tractor repair shop - fast and reliable service department with experienced mechanics. We service and provide parts for all tractor makes and models: Jinma tractors, Foton tractors, Lenar tractors, Ford tractors, New Holland tractors, Massey Ferguson tractors, John Deere tractors, Case IH tractors, International tractors, Allis Chalmers tractors, Long tractors, Cub Cadet tractors, Branson tractors, Kubota tractors, Kioti tractors, Yanmar tractors, Mitsubishi tractors, Hinomoto tractors, Shibaura tractors, Bolens tractors, Iseki tractors, Belarus tractors, Mahindra tractors, Farmtrac tractors, Zetor tractors and many others. We specialize in locating those hard to find parts for all tractors using our nationwide resources. We also provide service and parts for most farm and ranch implements, including front end loaders: cylinder rebuild kits and joystick valve replacement, rotary cutters, tillers, post hole diggers, sprayers, hay balers, hay cutters and other hay equipment. We now carry square hay baler twine by the bundle. Shop on-line under accessories.
We make tractor service calls, hay baler service calls and other implement service calls. If you can't come to us, we'll come to you! If it's broke we'll fix it!
Convenient tractor pick-up service and tractor delivery service, call for details.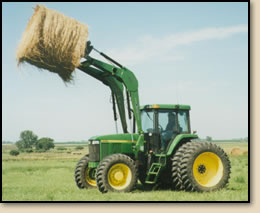 Jinma tractors were originally designed for small agricultural farms and has become one of the leaders in compact tractors. It is an ideal and affordable tractor for the hobby farmers, garden enthusiasts, and do-it-yourself land owners. They are built at a manufacturing plant in China that has been building tractors for over 40 years. They have been available in the U.S. for more than 18 years. As with other manufacturers, they have been marketed in the U.S. under numerous brand names: NorTrac, Farm Pro, Agracat, Emery Built, Ag King (Ag-King), Ag Pro, Jepe, Rural King, Tractor King, Workhorse, Worktrac and many others.




Foton tractors fit the need we had for larger HP built tractors with valved remotes for operating equipment. Also built in China, Fotons are growing very strong with parts readily available.




We feel that Discount Tractor Sales & Service can offer you the best product at the best price. Come by and see for yourself why our tractors are definitely worth taking a better look at. We are conveniently located in the surrounding Houston area on Highway 6 in Santa Fe, Texas between Alvin and Hitchcock. We are open Monday-Friday 9:00 am to 5:30 pm and on Saturday 9:00 am to 12:00 pm.



1 year Warranty for Parts/Labor on all new tractor purchases.
Labor Warranty discount available for out of state buyers.
Offer Extended Warranty, Call for details.
Dealers Welcome
Accept VISA, Mastercard, DISCOVER, AMEX
Zero down Financing up to 60 months with approved credit.
Delivery available upon request, call for pricing.