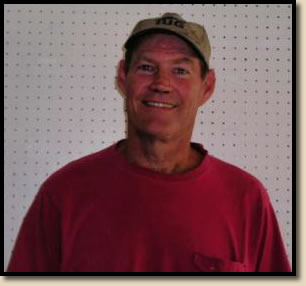 Home of Jinma and Foton Tractors
Discount Tractor Sales & Service was started in April of 2006. It is operated by John Lea, who has more than 36 years experience in maintenance and repair of equipment of all kinds. Farm equipment has always been his specialty as he enjoys the satisfaction of being able to fix anything. Tractors, hay balers, cutters, just about any implement or tractor that came to the shop, John could repair. John got interested in the Jinma line of tractors because he helped another dealer assemble tractors upon arrival from overseas. In looking at the tractors and the pricing, he decided that he could also sell these tractors to customers because they were a great value for the cost, simple to repair, and parts availability was good. These tractors were also about half the cost of other well known tractors available on the market. Most hobby farmers were not concerned about hydrostatic transmissions, cup holders, etc., they just wanted a tractor that they could mow 2 to 20 acres with, level off the driveways, dig post holes, or till a garden without spending 20 thousand dollars to do it. That's where the Jinma fits into the picture. It will do all of the above for half the cost, without all the bells and whistles.
Jinma tractors were originally designed for small agricultural farms and have become one of the leaders in compact tractors. It is an ideal and affordable tractor for the hobby farmers, garden enthusiasts, and do-it-yourself land owners. They are built at a manufacturing plant in China that has been building tractors for over 40 years. They have been available in the U.S. for more than 20 years. As with other manufacturers, they have been marketed in the U.S. under numerous brand names: Agracat, Ag King, Ag Boss, Ag Pro, Emerybuilt, Farmboss, Farm Pro, Gold Horse, Iron Horse, McConnell Mark, NorTrac, Rural King, Stallion, Tractor King, Workhorse, and WorkTrac.
As sales for Jinmas soared, more customers became interested in the larger HP tractors. That's when we found the Fotons which build the larger HP tractors with valved remotes for operating equipment. Fotons come in 25-82 horsepower with 4 wheel drives. The larger units come with cab and A/C if requested. They also have the Perkins diesel engines in the larger units. Fotons are also a Chinese built tractor that has a better fit and finish than the Jinmas, but the same strong driving force that the customers are looking for. Fotons have only been imported in the USA for about 12 years now, but are growing very strong with parts availability getting better every day.
Our goal to you as a customer is to be able to provide you with a tractor that will do everything you need it to do, and to be able to provide any service or parts you may need for the life of the tractor. We feel that Discount Tractor Sales & Service can offer you the best product at the best price. See for yourself why our tractors are definitely worth taking a better look at.
Jinma Tractors - JM Series 25 HP, 4WD w/shuttle shift and canopy top
Foton Tractors - FT404, 40 HP, 4WD w/shuttle shift and canopy top
Provide parts for the Jinma and Foton Tractors.
Provide parts support and service for all of our Jinma and Foton tractors.
Wide variety of AG-Meier and Armstrong-AG Implements
Koyker Front End Loaders, Korean Ansung Front End Loaders and Backhoes, Chinese Woodchippers and Rotary Tillers.
Chinese built Generators.
Fast and reliable service department with experienced mechanics, servicing all tractor makes and models. We also provide service for farm and ranch implements, dependent of parts availability.
Warranty - 1 Year for Parts/Labor on all new Tractor purchases.
Offer Extended Warranty, call for details.
Labor Warranty Discount of $400 available for out of state buyers.
Dealers welcome.
Accept VISA, Mastercard, DISCOVER
Offer zero down financing up to 60 months with approved credit.
Delivery available upon request, call for pricing.
Thanks for considering Discount Tractor Sales & Service for your tractor and implement needs.